Just checking out various menu options on here and noticed that the donate page is either not loading properly or fitting the screen. I can't scroll up or down on it and it's cut off the steam tab , not sure if there's more below or not. Just thought I'd let you know :) ive added a screenshot to help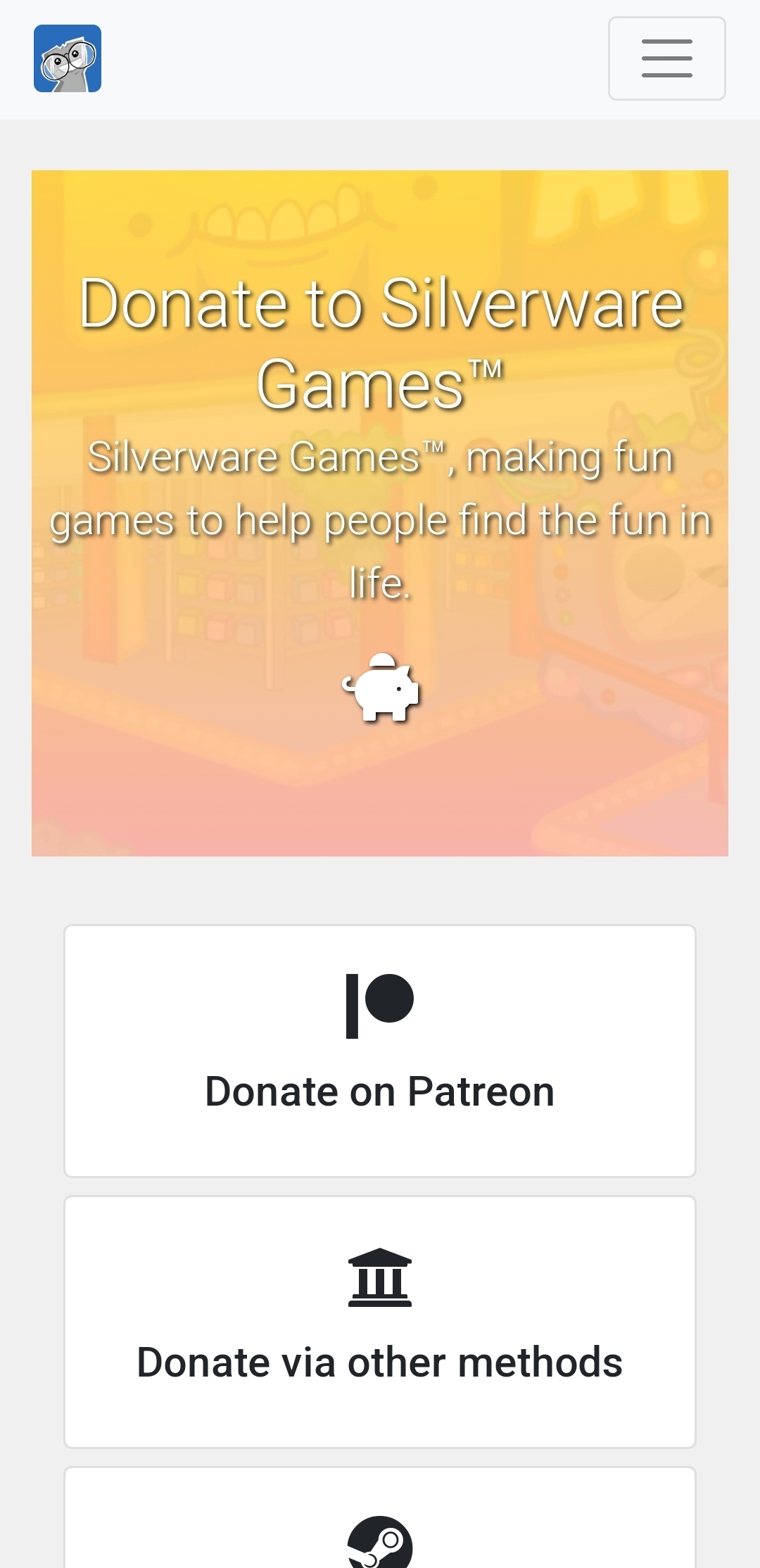 michaelplzno
15.11.2022 23:11 UTC
thank you, I'll add this issue to the github repo!
abc
15.11.2022 23:52 UTC
Yh, just checked, there's such a bug. Thanks for letting me know, it will be fixed
Welcome
SilverwareGames.io is a premium social network where people can play games online. Our mission is to provide a fun place to play games and be creative.